Telford & Wrekin Healthy Lifestyle Services
Telford's friendly Healthy Lifestyle Advisors are here to support you making the change in your life that you always wanted to make. This service is free and confidential. Healthy Lifestyle Advisors can help you live a healthier life, do more of the things you want to do, and generally improve how you feel. With personalised one to one support from the Healthy Lifestyles Advisors, you can achieve those goals. The advisors have helped thousands of people to live healthier using their expertise and knowledge of local support. Please click HERE to find out more.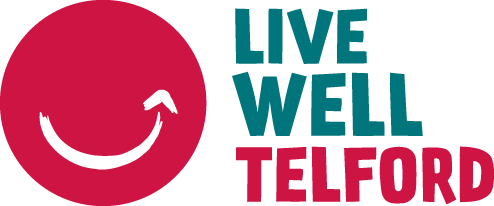 Live Well Telford
Live Well Telford provides information and signposting to a wide range of services, activities and organisation's in the area, to help everyone find the support they need to live healthy independent lives. For more information, please click HERE to find out more.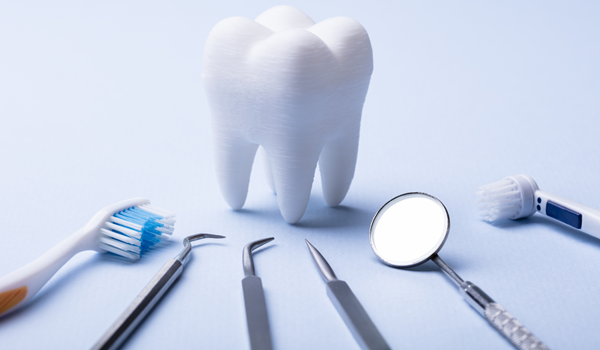 Shropshire, Telford & Wrekin Dental Advice Line
The Dental Advice Line for Shropshire, Telford & Wrekin will be provided by Shropshire Community Healthcare NHS Trust as part of the Shropshire Community Dental Service. For further details, please click HERE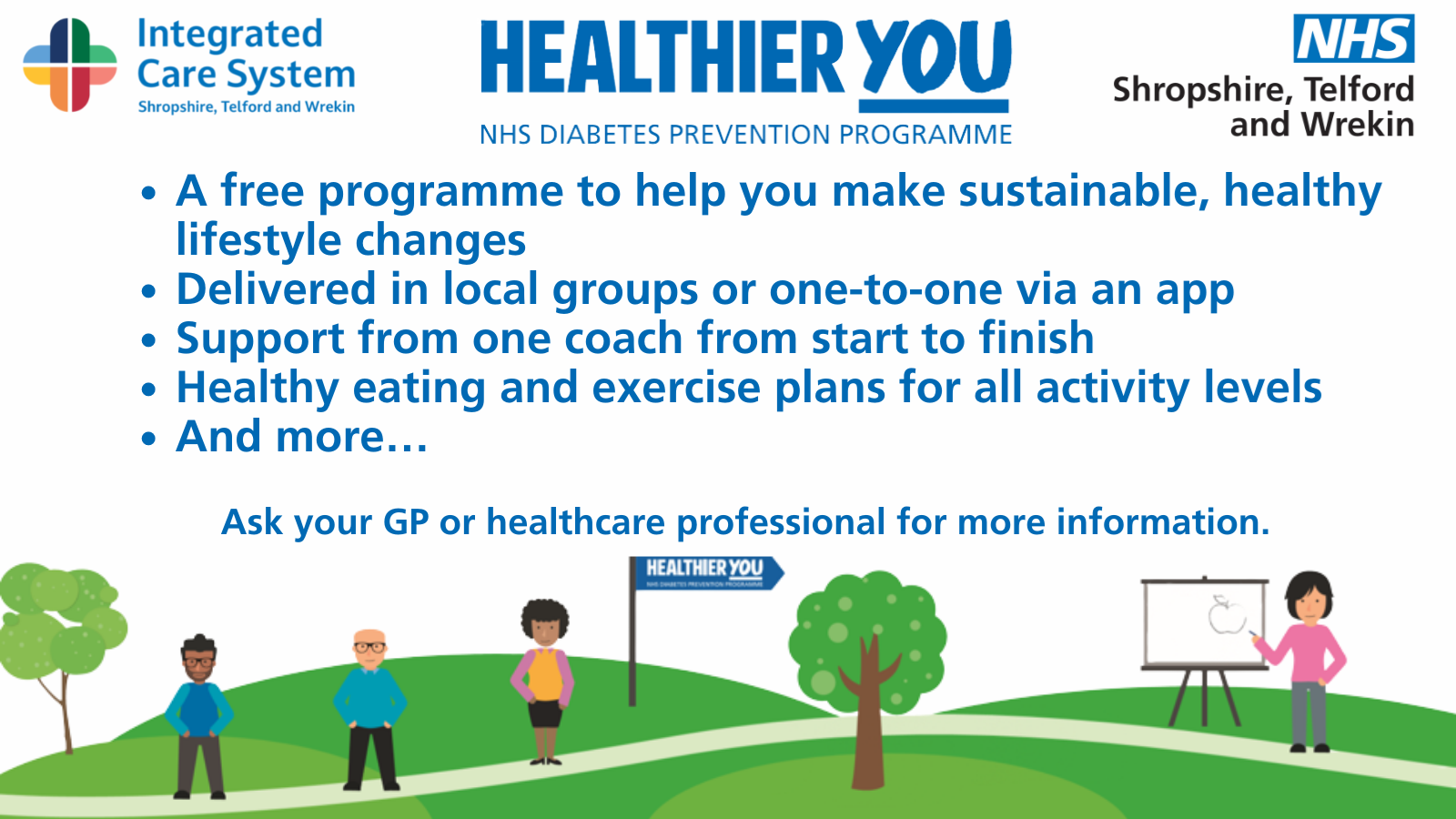 Healthier You: NHS Diabetes Prevention Programme
West Midlands Gambling Harms Clinic
The West Midlands NHS Gambling Harms Clinic provides specialist addiction therapies, treatment and recovery to those affected by gambling addition and gambling problems.
For more information, please visit their website HERE
The website contains a wealth of self-help materials and information and support for families and carers.
You do not need to see your GP to access this support. You can self-refer to the clinic HERE