Mental Health
Mental Health is about how we think, feel and behave. One in four people in the UK have a mental health problem at some point in their lives, which affects their daily life, relationships or physical health.
Mental Health disorders take many different forms and affect people in different ways. Schizophrenia, depression and pesonality disorders are all examples of mental health problems. Diseases such as Alzheimer's and Dementia generally develop in old age, whereas eating disorders are more common in young people.
NHS Talking Therapies for Anxiety and Depression
Are you struggling with mild to moderate depression and anxiety related problems?
There is now a direct self-referral pathway for you to access the Shropshire, Telford and Wrekin Talking Therapy Service, also called Improving Access to Psychological Therapies (IAPT).
You do not need to make an appointment through the surgery, and we encourage you to complete the self-referral form HERE
Alternatively, you can contact them on 01952 457415 (open 9.30am-4.30pm, Monday to Friday). They will take your details and a telephone assessment will be arranged for you.
Acute Anxiety and Situational Anguish Support
Branches TACT Listening Support
We are a Telford & Wrekin commissioned listening service to facilitate those with acute anxiety and/or situational anguish offering 3-4, 50-minute sessions. Sessions are offered in a safe, non-judgmental space and can offer further support via the wider TACT services. Branches will help in a crisis but will also support recovery by helping people to develop skills for work and life.
Branches TACT is a charity based in Wellington. They offer a Listening Service which is a solution based therapy freely accessible to all.
To contact the listening service, please click HERE
To view the TACT weekly drop in timetable, please click HERE
Alongside the Listening service, TACT offer a drop-in service, an outreach service, a night service and can offer supported housing.
Referrals to the listening service are welcomed by self-referral or via a professional referral, and we aim to make first contact with service users within 4 weeks. A blank referral form can be sent out on request, please email info@tacteam.org.uk to request one or call 01952 899205
Branches TACT is a charity that supports adults with mental health and/or addition issues. They operate Monday-Friday 9am-5pm and the night service is 7 days a week from 6pm - 2am.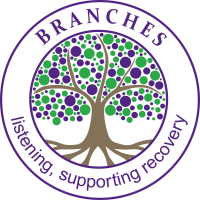 Are you Lonely?
A Letter From Louise
A Letter from Louise is a free pen pal correspondence service that matches volunteer pen pal writers with clients for regular friendly conversations and sharing of stories. This project is open to people of all ages and is fully safeguarded and all correspondence is sent via our London House office. A Letter from Louise helps individuals suffering from social isolation, loneliness, and other health conditions. No personal addresses or surnames are to be shared.
Postcards From The Past
Postcards from the past is a sister project to A Letter from Louise. Postcards from the Past are for those who like to receive friendly postcards that often help trigger memories and smiles.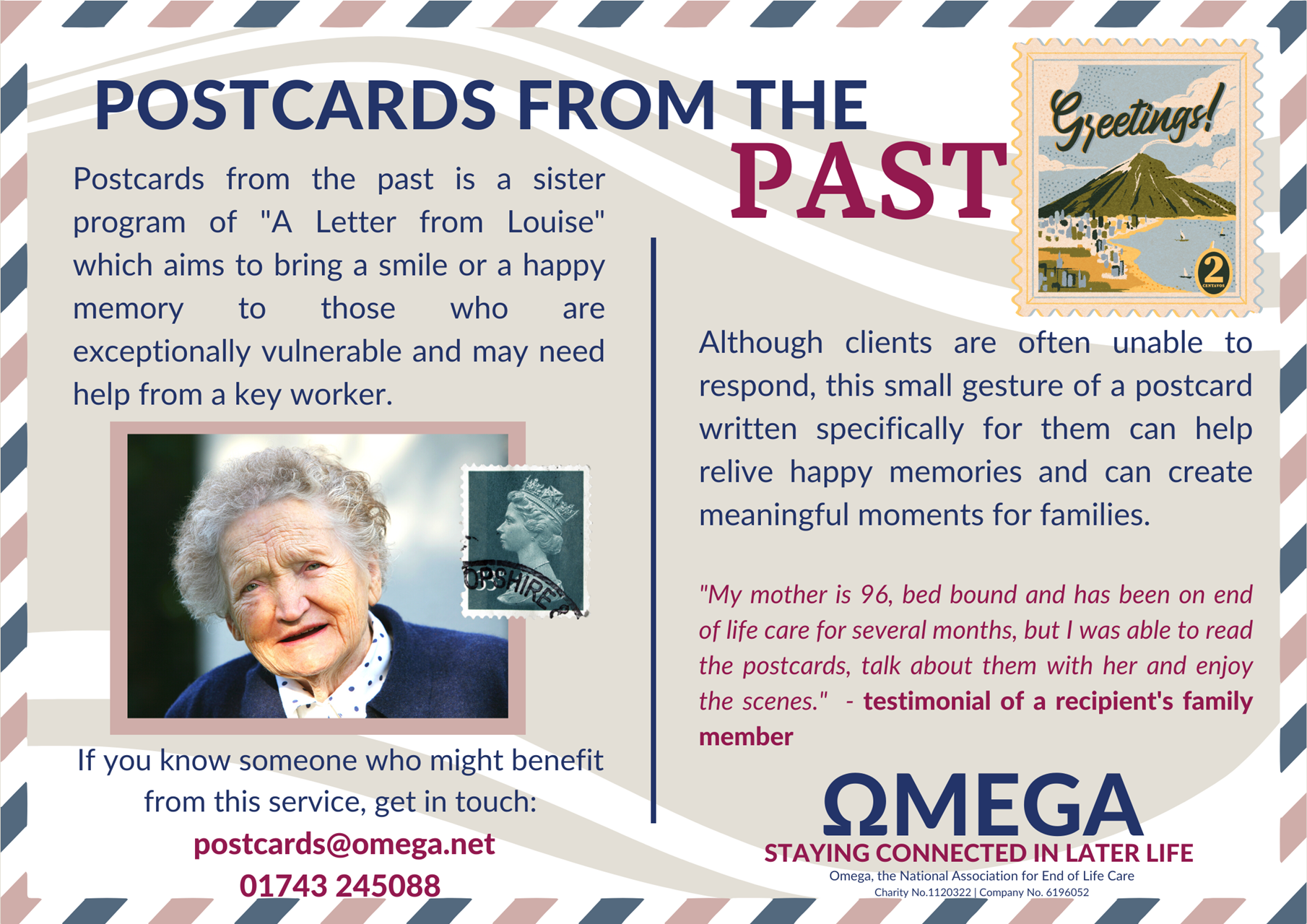 Survivors of Bereavement by Suicide
"Only those who have experienced this terrible tragedy can fully understand. None of us needs to suffer alone and together we can help each other"
Do you need support with suicide bereavement? Help and support is available from the Survivors of Bereavement by Suicide group. Please click the link to visit their website HERE
For more information about your closest group, please click HERE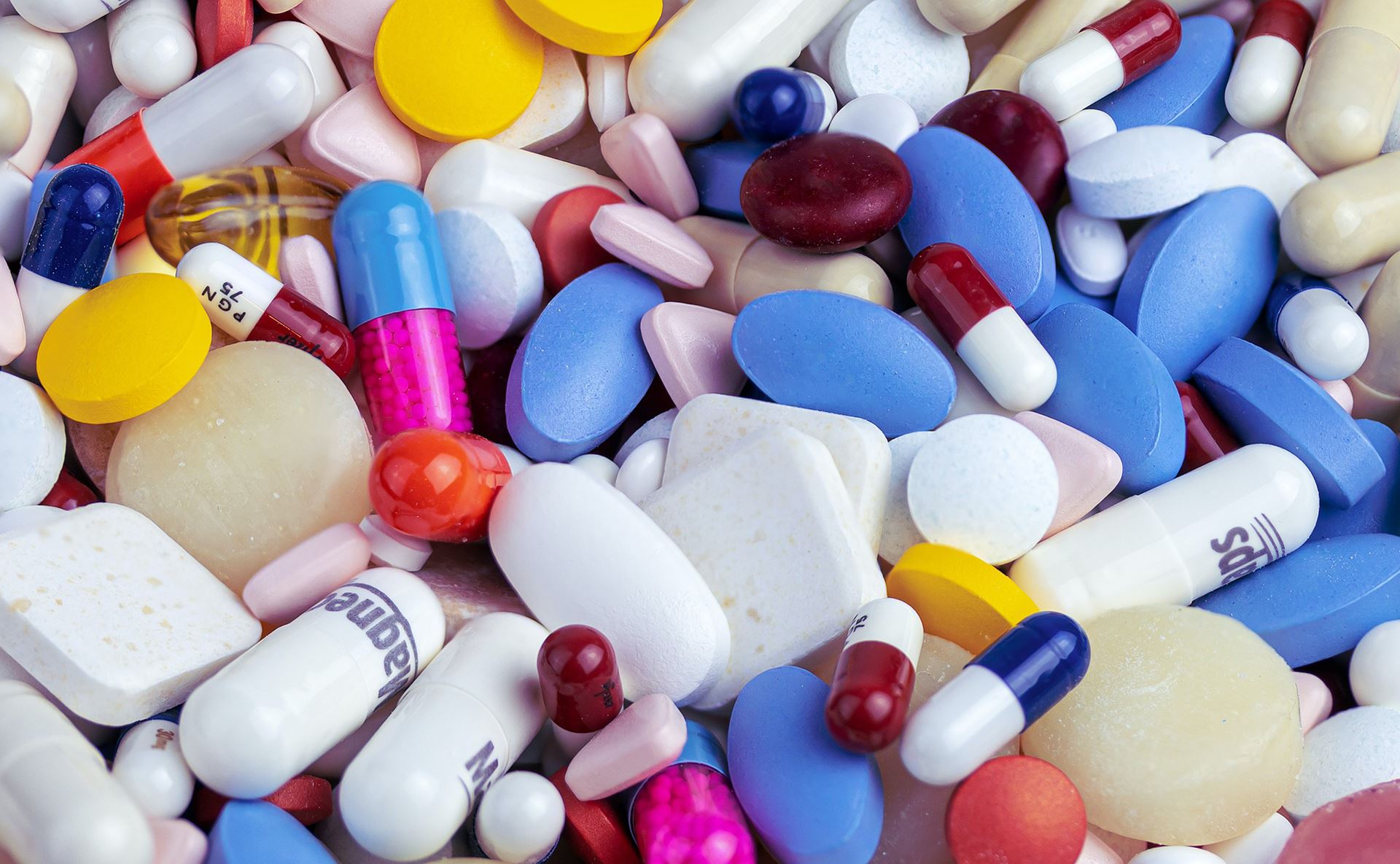 Shropshire Recovery Partnership - Alcohol, Drugs and Mental Health Support
Shropshire Recovery Partnership offers free, confidential support with alcohol, drugs or mental health from one of their local services or online. If you're worried about your own or someone else's drinking or drug use, or your own mental health, please visit the website HERE
Mental Health and Wellbeing Support in Shropshire - Resource Pack
The new Mental Health and Wellbeing Support in Shropshire online resource booklet is now available from the Healthy Shropshire site HERE or directly accessible HERE.
This resource has been produced to provide a quick reference on the support available locally and can be used by individuals or professionals to help signpost. This resource is intended to provide a first point of contact overview rather than to be a full directory.
The information is organised by type of support required, this includes contact details and information of who can most benefit as well as how to access.
Silver Cloud Online CBT (Cognitive Behavioural Therapy) Programme
Telford and Wrekin Improving Access to Pyschological Therapies Service helps people with mild to moderate depression, anxiety disorders and issues with sleep.
The service offers SilverCloud, an online therapy programme that allows people who struggle to make regular appointment, to access Cognitive Behavioural Therapy (CBT) techniques in a way that suits them, in their own time and at their own pace, whilst still having regular online reviews with a trained practitioner.
People aged 16+ and registered with a Telford and Wrekin GP, and who are not currently being seen by another mental health team, can self-refer to the service HERE
To use SilverCloud, access to a computer, smart phone or tablet is needed and users need to be confident in using the internet and apps.
More information HERE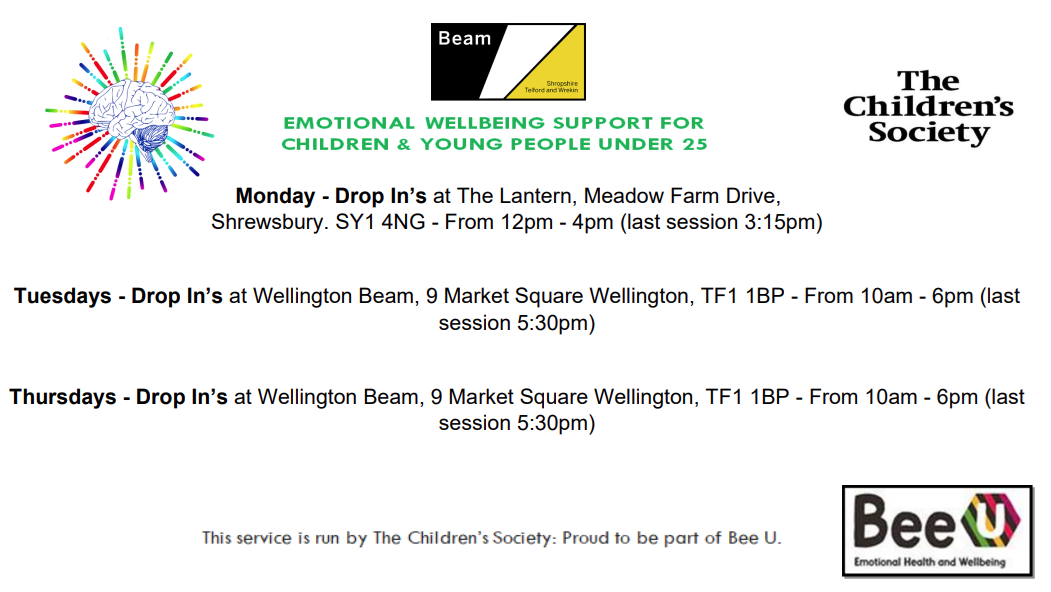 Emotional Wellbeing Support for Children and Young People Under 25
We offer a brief intervention service for people struggling with a range of low level difficulties such as anxiety, anger, low self-esteem, low mood and negative thoughts. We are able to work with people 0-25 years of age, please see this poster with our drop in times and locations.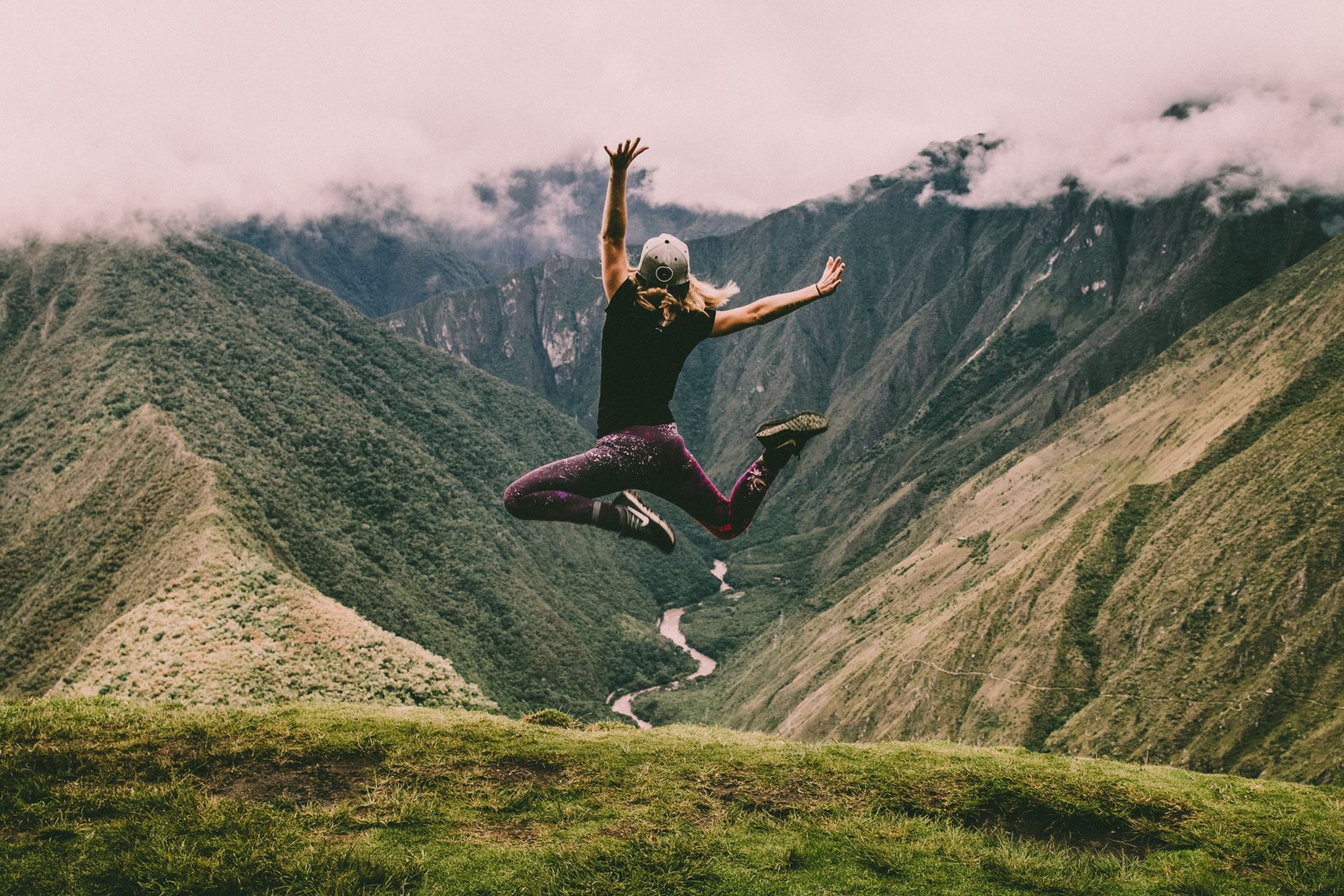 Move for Mood
Delivered by Midlands Partnership NHS Foundation Trust's Recovery College and Telford and Wrekin Improving Access to Pyschological Therapies (IAPT) Service, this free nine week course will be of interest to anyone that wants to find out more about depression and how to boost mood.
Through these in person, groups sessions, patients will look at the theory of depression and consider how physical activity can help to alleviate some of the symptoms of low mood and depression.
Designed for all levels of fitness, students will have the opportunity to try out activities such as walking, jogging or running for wellbeing, moving to music and beginners boxercise.
Open to adults who are registered with a Telford and Wrekin GP, registration is via self-referral to the Telford and Wrekin IAPT service, by using the online referral form or telephone 01952 457415.
To visit Wellbeing & Recovery College website to find out more information and to see what courses are available, please click the following link HERE
Useful Links
Mental Health - Healthtalkonline
Healthtalkonline, an award-winning charity website lets you share in other people's experiences of health and illness. An excellent resource compiled after interviewing a wide range of people suffering from heart disease.
An information sheet helping to understand more about Alzheimer's Disease.
An information sheet helping to understand more about the causes, treatment and understanding of Depression.
Comprehensive information for people with all forms of dementia. Alzheimer's Society is a membership organisation, which works to improve the quality of life of people affected by dementia in England, Wales and Northern Ireland.
Alzheimer Scotland provides a wide range of specialist services for people with dementia and their carers. We offer personalised support services, community activities, information and advice at every stage of the dementia journey.
Founded in 1949, the Mental Health Foundation is a leading UK chairty that provides information, carries out research, campaigns and works to improve services for anyone affected by mental health problems, whatever their age and wherever they live.
These links all come from trusted resources but if you are unsure about these or any other medical matters please contact your doctor or pharmacist for advice.